IMI CCI are pleased to announce the launch of the 840GS control valve, the first in a series of pre-configured and optimised control valves for the general service market. It is a result of a global collaboration from teardown, design, market positioning to product launch.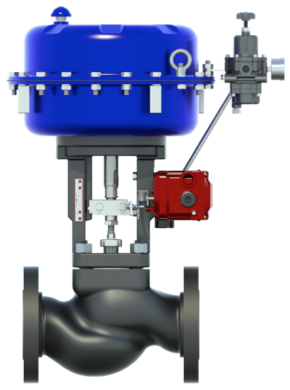 ​The 840GS control valve is targeted at water and steam services for the boiler systems, heater systems and general balance of plant, providing a total package solution for our power customers.​
​
From Voice of Customers, IM​I CCI is recognised for our quality, performance, brand and technology. With the introduction of the 840GS control valve, we are also able to deliver a competitively priced product with a shorter lead time.
Download:
IMI CCI 840GS Brochure.pdf
​​
​
​
The responsiveness and lead-time for quotation was also a key issue for this market. We have therefore developed the SmartSiz tool for this range, which further simplifies the buying process, providing quick valve selection and readily available Bill of Materials and documents.
Download: IMI CCI SmartSiz Flyer.pdf
In addition, IMI STI has developed a new integrated compact smart positioner – FasTrak Compact (FTC) to enhance the performance of 840GS.
This positioner is directly mounted and is very competitive to support the product range.
Click here to d​ownload the ​IMI STI FasTrak Compact (FTC) Brochure.pdf